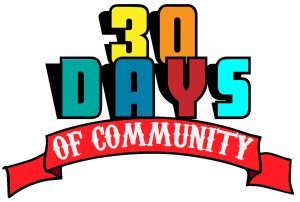 Join us for all sorts of events happening in north Minneapolis throughout the month of April. Lot's to do, lot's to be a part of, lot's of chances to meet your neighbors. Don't miss out! Check out 30 Days of Community's website today to see what's happening this month.
Any questions? Call or text 612-567-1262 or email us.
What exactly is 30 Days of Community?
As Minnesotans, we hibernate for a lot of the winter, spring is our chance to finally get out and enjoy the wonderful community we live in. For the entire month of April, we are highlighting community events throughout the northside of Minneapolis from multiple different organizations and individuals. Some will be during the day, others in the evening, some are 1 hour, others all day. All are opportunities for you to get out and meet some neighbors and enjoy the amazing community you are a part of.
Where will 30 Days of Community take place?
In north Minneapolis specifically, but at many, many different places throughout. There's a good chance you'll get to explore some great places you've never been and meet some neighbors interested in similar things to you!
How will you share the events taking place?
We've created a special website specifically listing all the activities, we'll promote everything via Facebook, Twitter, our Cleveland Neighborhood website, as well as partners websites and more. But we also believe word of mouth will be our best advertising. Help us spread the word by sharing about the event with your neighbors and friends as well.
Why are you doing 30 Days of Community?
That's a great question! As a part of a great community we feel it's important to lift up the many great things happening here and provide opportunities for residents to get to know one another, explore new places, and connect in new ways. We also want to kick off our spring and summer seasons right by encouraging neighbors to get outside and meet one another. And we're using this opportunity to promote and share about all the wonderful events and activities we have coming up that we don't want anyone to miss.