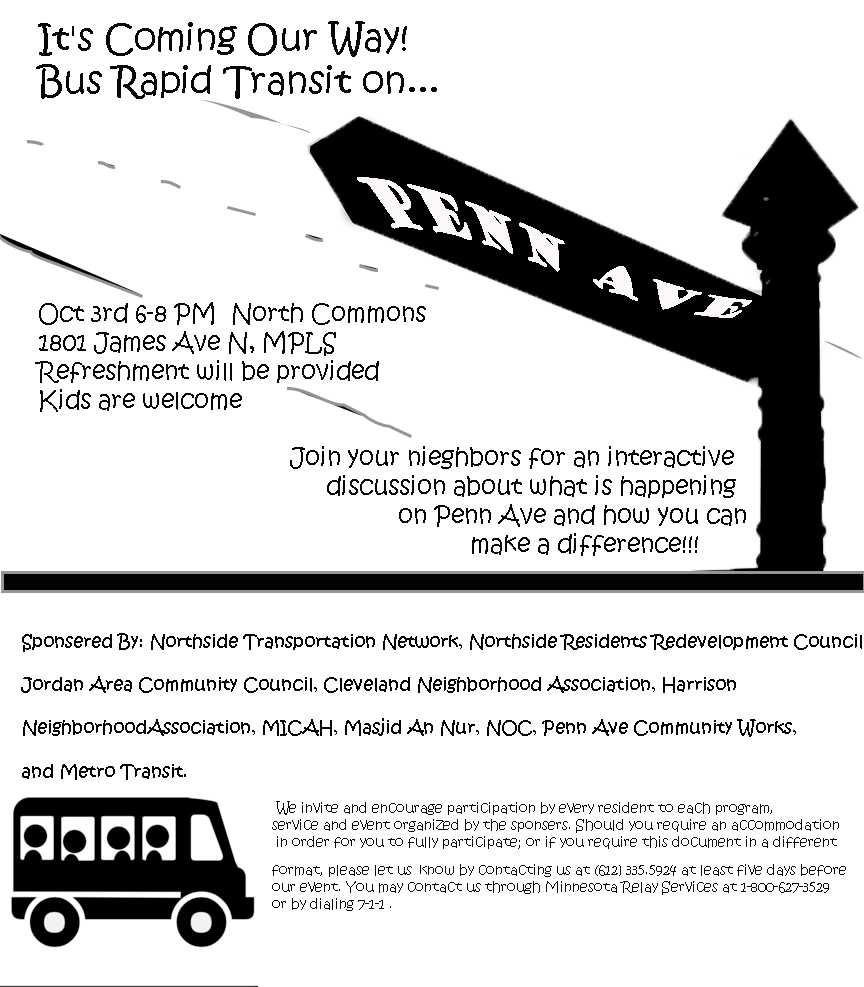 Come learn about Bus Rapid Transit, what it is, why it's different, and the plan and timeline for it coming to Penn Avenue. You'll have a chance to hear from Metro Transit staff, talk to neighbors about stations, stories and more. Don't miss it!
October 3rd, Thursday, 6-8pm at 1801 James Ave N. North Commons Rec Center
Refreshments will be provided and kids are welcome.
Sponsored by: Northside Residents Redevelopment Council, Harrison Neighborhood Association, Jordan Area Community Council, Northside Transportation Network, Cleveland Neighborhood Association, MICAH and Masjid An-Nur Mpls.
Questions contact NRRC at 612-335-5924
[button link="https://www.facebook.com/events/334556776681549/"] RSVP on Facebook![/button]