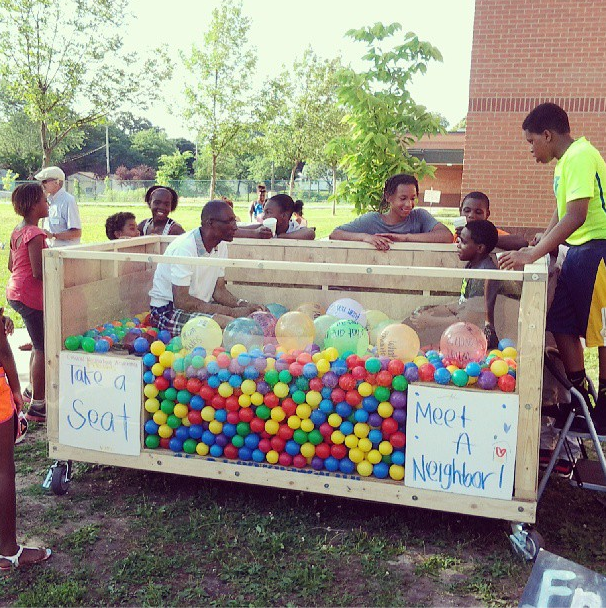 The FLOW Northside Arts Crawl is a big and amazing community event this Saturday July 25th. The Cleveland Neighborhood Association will be out sharing Community Ballpit project, "Take a Seat, Meet a Neighbor" at the Penn and Broadway intersection.
Come out and join us and be sure to check out the many great art all along Broadway Avenue on Saturday. More details at the FLOW Website and on Facebook.
Since 2006, FLOW Northside Arts Crawl is both a community celebration and premier art event in North Minneapolis. FLOW is a non-juried, self-guided tour of studios, galleries, theaters, commercial and vacant spaces over a mile and half of the West Broadway corridor. From b-boys to ballet, graffiti to graphite, rap to rhapsody, fine artist to artisan, practicing to professional, FLOW showcases the great art being made every day on the Northside. FLOW is a program of the West Broadway Business and Area Coalition.