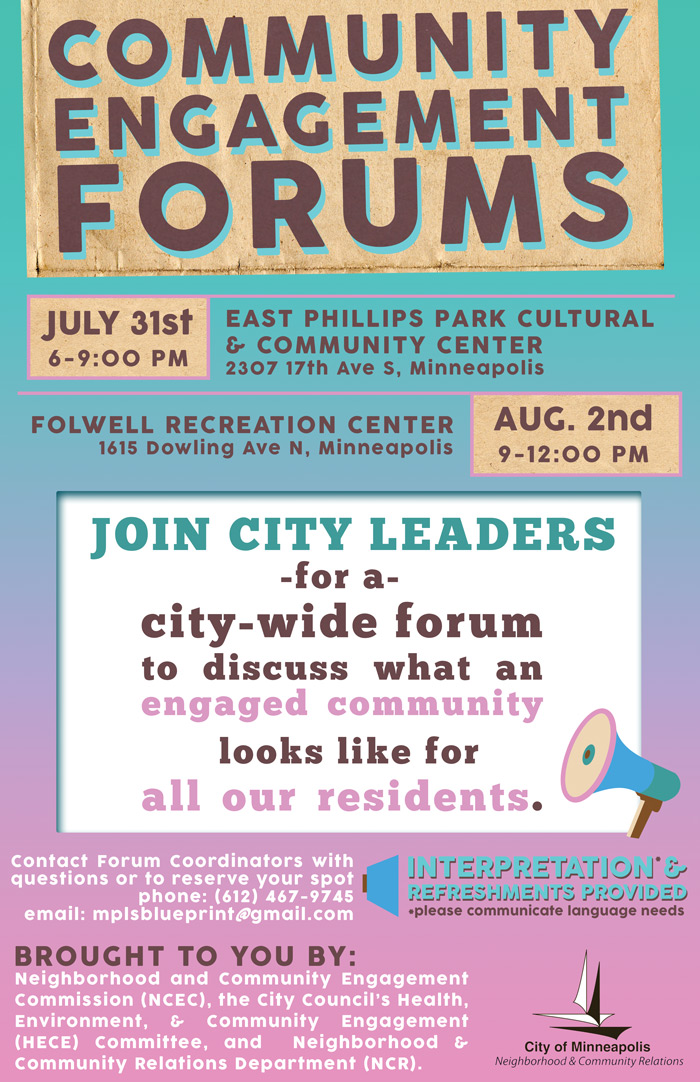 Minneapolis is a stronger, more unified city when everyone is represented and participating. How should community engagement work to best make that happen? City leaders need to hear from YOU.
Please join the Department of Neighborhood and Community Relations, the Neighborhood and Community Engagement Commission (NCEC) and the Health, Environment, and Community Engagement (HECE) Committee for a citywide forum on what an engaged community looks like for all our residents.
9 a.m. – 12 p.m. Saturday, August 2 
Folwell Recreation Center
1615 Dowling Ave N
There will be facilitated conversations in small groups and time to mingle with City leaders as well as food and refreshments to enjoy from local businesses. Childcare provided.
To request interpretation services or to ask any questions, contact Forum Coordinators at612-467-9745 or mplsblueprint@gmail.com. To reserve your spot, go to eventbrite.
Hope to see you there! Please spread the word to make these forums a powerful convening of the people.