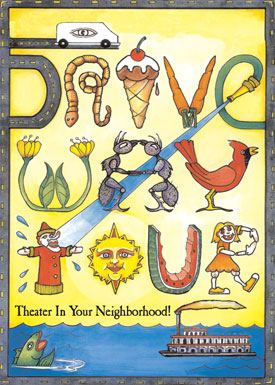 Join your neighbors and community for a fun Saturday afternoon puppet show on the parkway. Bring a blanket or a lawn chair and join us, fun for all ages.
1pm, Saturday, July 20th, on Victory Memorial Parkway between 34th and 35th Avenue
All are welcome!
Open Eye Theater Presents: Molly and the Magic Boot!
Molly grew up in the city and is excited to finally be old enough to spend a whole week at her Grandma's farm! Grandma tells her to
play outside, but only gives her one old boot to wear. Molly wonders what's wrong with Grandma until her boot magically leads her to discover all the fun to be had in the country.
[button link="https://www.facebook.com/events/605076636190323/" newwindow="yes"] RSVP on Facebook[/button]