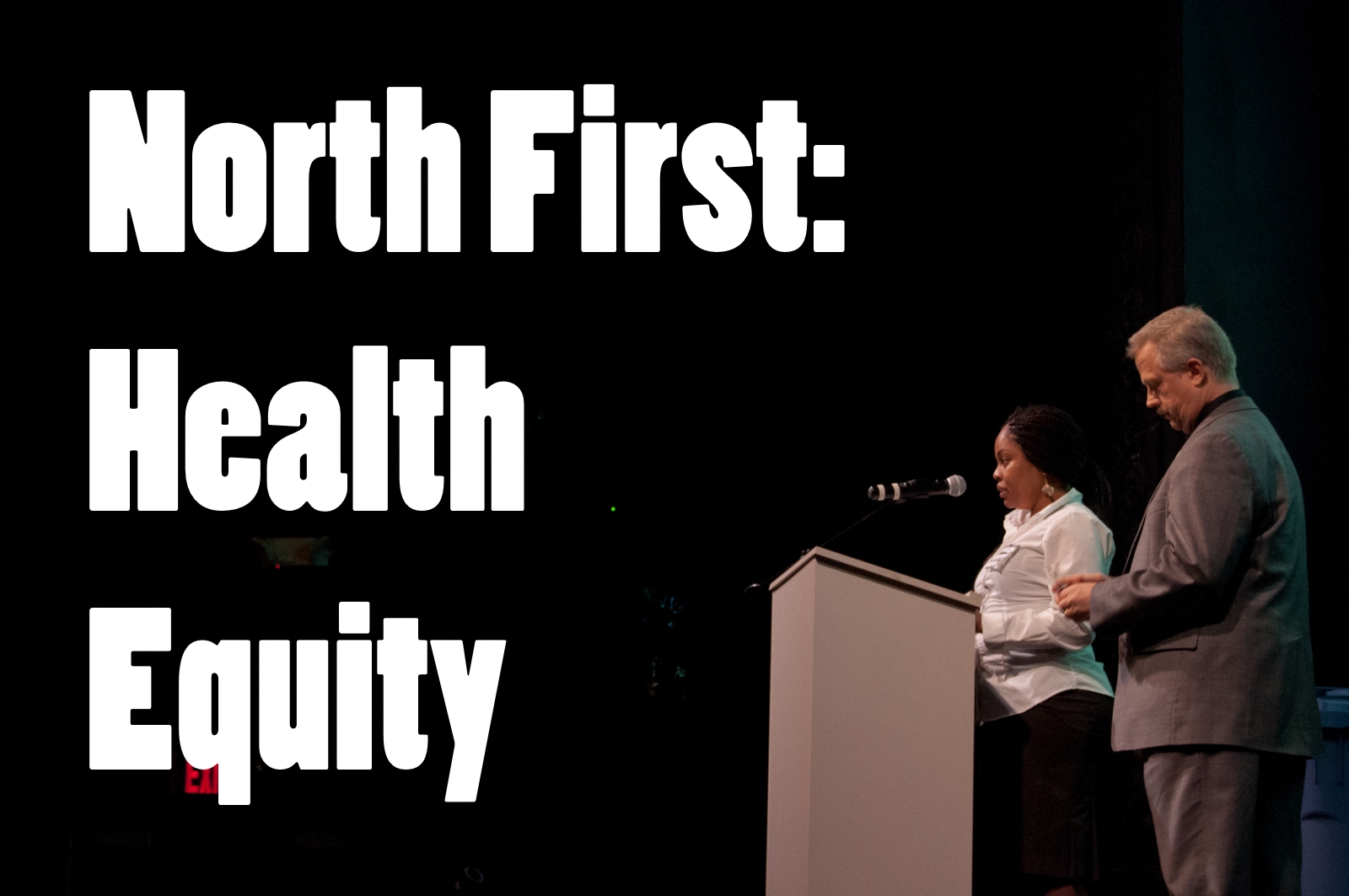 Join your neighbors this spring for our 2015 NorthFirst: Health Equity social event on April 28th. This is a great opportunity to get to know other residents and neighborhood organizations and community, hear some brief presentations about topics of interest to neighborhoods and residents. Come for a bite and stay for some conversation. Just make sure you RSVP today!
6:00-7:00pm Social hour and Info Exchange
7:00-8:00 Presentations in the theater
8:00-8:30pm Networking and information sharing


SPEAKERS
A new kind of food cooperative for the Northside
Winnie Zwick, Wirth Cooperative Grocery Store
Creating a local food system: Real Food for Real People
Lachelle Cunningham, Appetite for Change & Breaking Bread Cafe
The possibilities are endless…
Caitlin Gregg, In-the-Arena
Live North Live Well!
Anthony Taylor, The Loppet Foundation
We Are Here With Open Arms, When you are feeling low there is no better place to go!
Trena Allbritton, NorthPoint Health and Wellness Inc.
Kill Yourself! The Art of Empowerment through Self-Discovery
Angela Williams, Minneapolis Urban League
Why is yoga so darn white?
Leah Murtagh, Embrace the Wobble Yoga
Healthy Communities=Healthy People: How our communities shape our health
Bette Dougherty, Minneapolis Health Department
Green and Friendly Streets North
Alexis Pennie, North Minneapolis Advocacy Council & Northside Greenway Council
 Introduction of healthy habits for a lifetime of achievement
Matt Kjorstad, YMCA of the Greater Twin Cities
Is there a doctor in the house?
Brooke Cunningham, University of Minnesota
Now that I've got health insurance, what's next?
Makeda Norris, Impetus – Let's Get Started
The work that must be done to bring northMinneapolis neighborhoods into tomorrows vision for healthy neighborhoods will take some heavy lifting – it is work better done with friends! So, join the Northside Neighborhoods Council and learn more about the next steps – they are ours to take together – and you need to tell us what you think those steps should be.
Make your reservation now. We look forward to seeing you on the 28th, and bring a friend who might be interested!
Learn more at http://northfirst.org
The Northside Neighborhood Council is a collaborative group of Neighborhood Organizations from the northside of Minneapolis. Read more about the NNC here.
"NNC invites and encourages participation from all residents. If you need this material in an alternative format please call 335-5924 or info@northfirst.org by 4/14. Deaf and hard-of-hearing persons may contact 335-5924 to use a relay service."