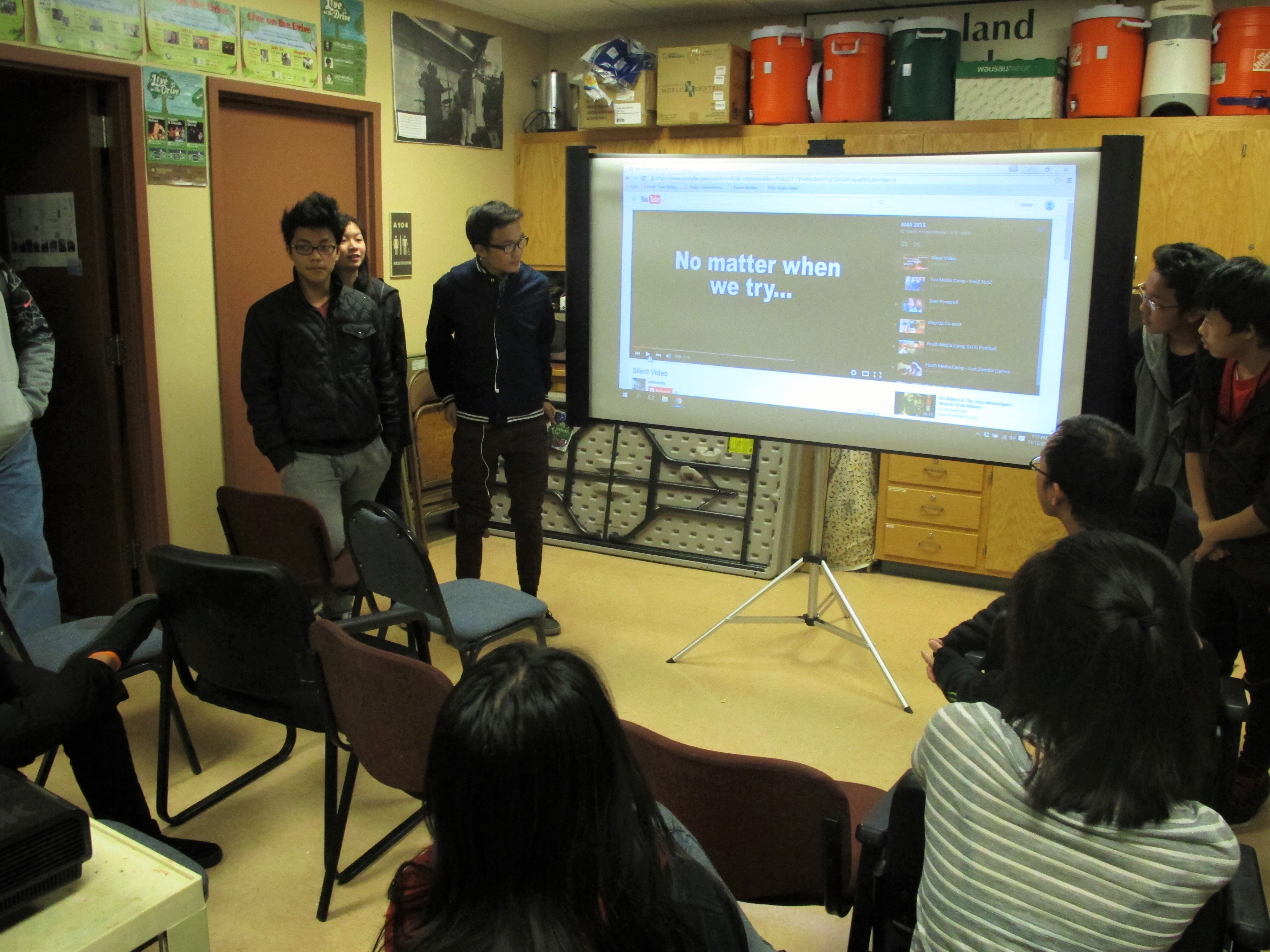 Our December Movie Night is coming up on Friday! Join us at 6pm for a movie, popcorn, and a great time to hangout with your neighbors. All ages are welcome! Call for details about the movie, 612-588-1155. RSVP on Facebook!
November's Movie Night was a hit. Cleveland Neighborhood Association featured young fresh film makers Asian Media Access, on Friday November 13th. We watched nine very creative films that our youth members produced, wrote, and directed. They produced mini films with a range of topics from, sci-fi, comedy, horror and drama. AMA also produced a silent film titled Co-Exist for BALL, that dealt with issues like bullying, racism, gang violence, discrimination, sexism, teen pregnancy, childhood obesity, and poverty. Movie Night is a great time to get out and see what's going on in the community, chat with neighbors, eat popcorn and watch a great film!
If you missed November's Movie Night stay connected for future updates. Cleveland Neighborhood Association's Movie Night is on the second Friday of every month at 6pm and is free and open to all ages. We hope to see you and you're family this Holiday Season!