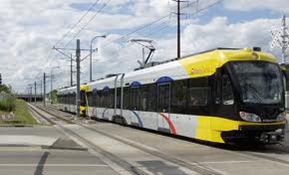 North First Summer 2013 is a great evening on the northside for anyone interested in getting to know their neighbors and supporting a better future together. The evening is mostly a chance to network and mingle and meet neighbors and organization staff working in the community. We'll have some delicious food from Banana Blossom, a great Information Exchange room with a variety of tables with information of interest to you. One additional feature of the event is our Presentation time were we'll step into the beautiful Capri Theater for some flash presentations. We value your time and so we've put together just a handful of great presentations on a variety of Transit related topics for this North First event. The presentations are only 3 minutes long, so if it's something you get excited about you'll want to stop by the info tables after the presentations to learn more. Here's a list of the Presentation Titles for June 11th:
The ABC's of Bicycle Maintenance
Would you trade your parking spot for a park?
The train is moving down the tracks… with or without you & your input!
History of Major Taylor
The Art of Biking
Street Forum: The Public Meeting That Comes to You!
We want to make sure there's enough food for everyone, so please, RSVP today and spread the word!