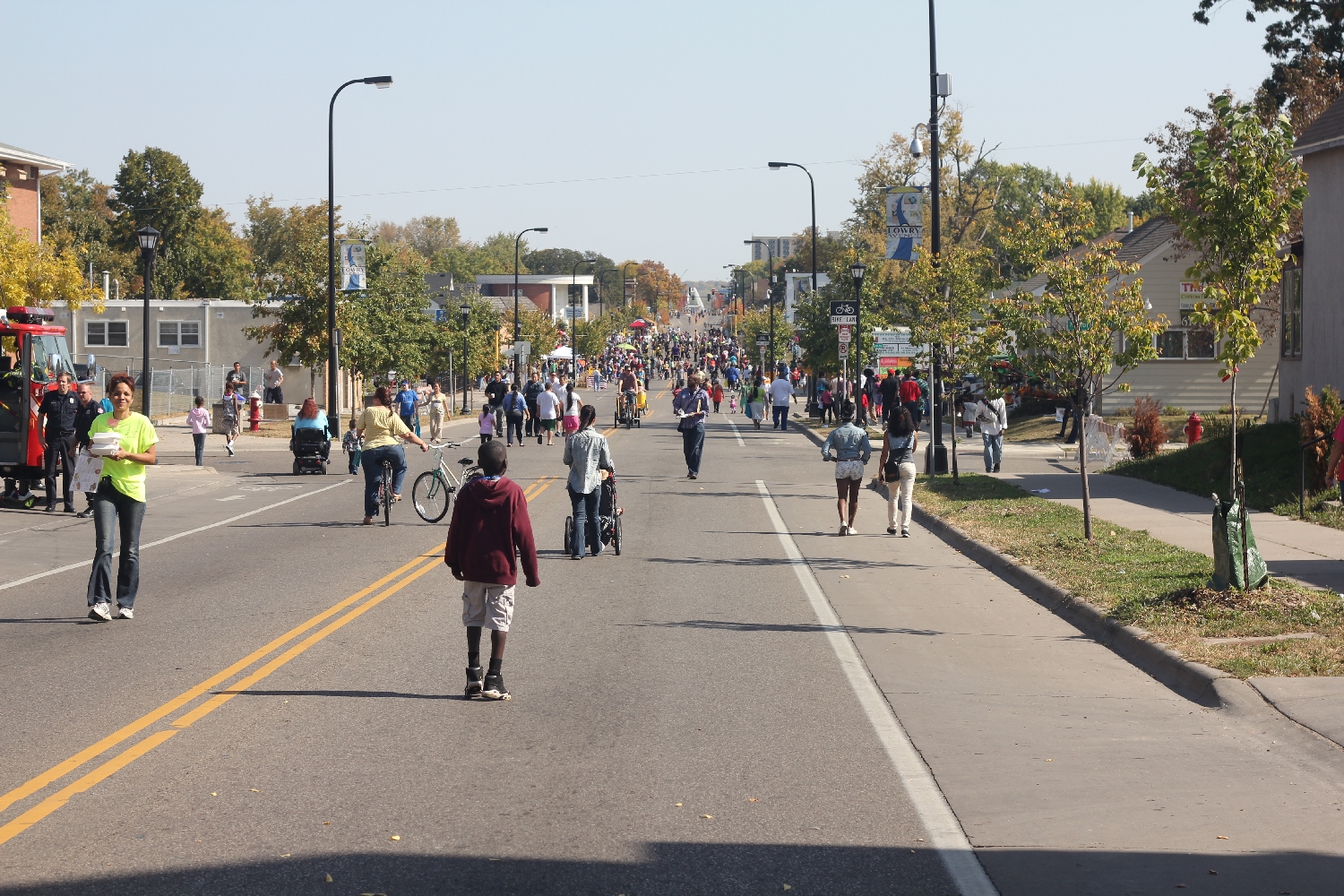 For the fourth year in a row, Open Streets/Harvest Fest will return to Lowry Avenue, bringing with it a day of fun-filled activities along the nearly two-mile section of street.
The day-long event, which will take place on Saturday, September 26 from 11:00 to 6:00 p.m., will create a safe, car-free environment on one of North Minneapolis' most heavily used streets. The event is designed to allow people to play, be physically active and take part in a wide range of related activities. It will stretch from Vincent Avenue to Emerson Avenue.
Four years ago, Open Streets combined with Harvest Fest, which was originally created to celebrate the reopening of the Lowry corridor in North Minneapolis. This free event is open to everyone and are organized to give people the opportunity to safely enjoy biking, walking, skating, playing and using wheelchairs on their neighborhood street without the presence of motorized traffic.
[button link="https://www.facebook.com/events/387661481429036/" type="big"] RSVP on Facebook![/button]