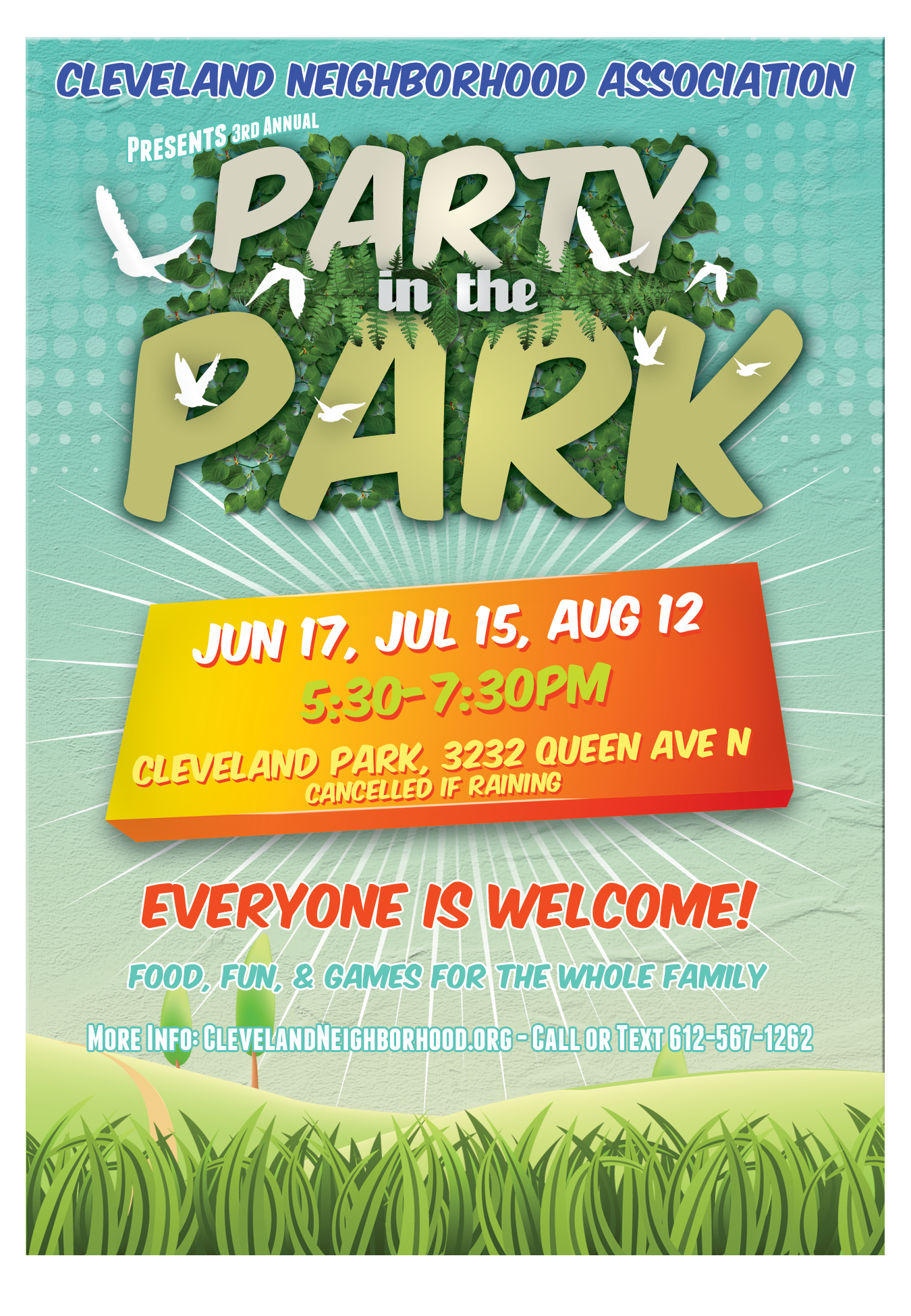 There is a chance of rain Wednesday evening, but if the skies are clear we will be having our first Party in the Park event at Cleveland Park. We'll be kicking off the Cleveland Park Summer Program and the beginning of a great summer in the Cleveland Neighborhood. This event is put on by the Cleveland Neighborhood Association's Youth Committee and run by the amazing Cleveland Step-Up Team.
We'll have Elpis Enterprises out with a Bird Feeder construction project, the North Vegans serving Vegan Strips and the PYC Summer Park program serving a community dinner. We hope you can join us for this great event!
The event will be held at Cleveland Park this summer and reaches residents in the Cleveland Neighborhood and surrounding area.
If you are interested in tabling for the July or August events you can sign up to do so here:
https://cnampls.nationbuilder.com/party_in_the_park_sponsorship