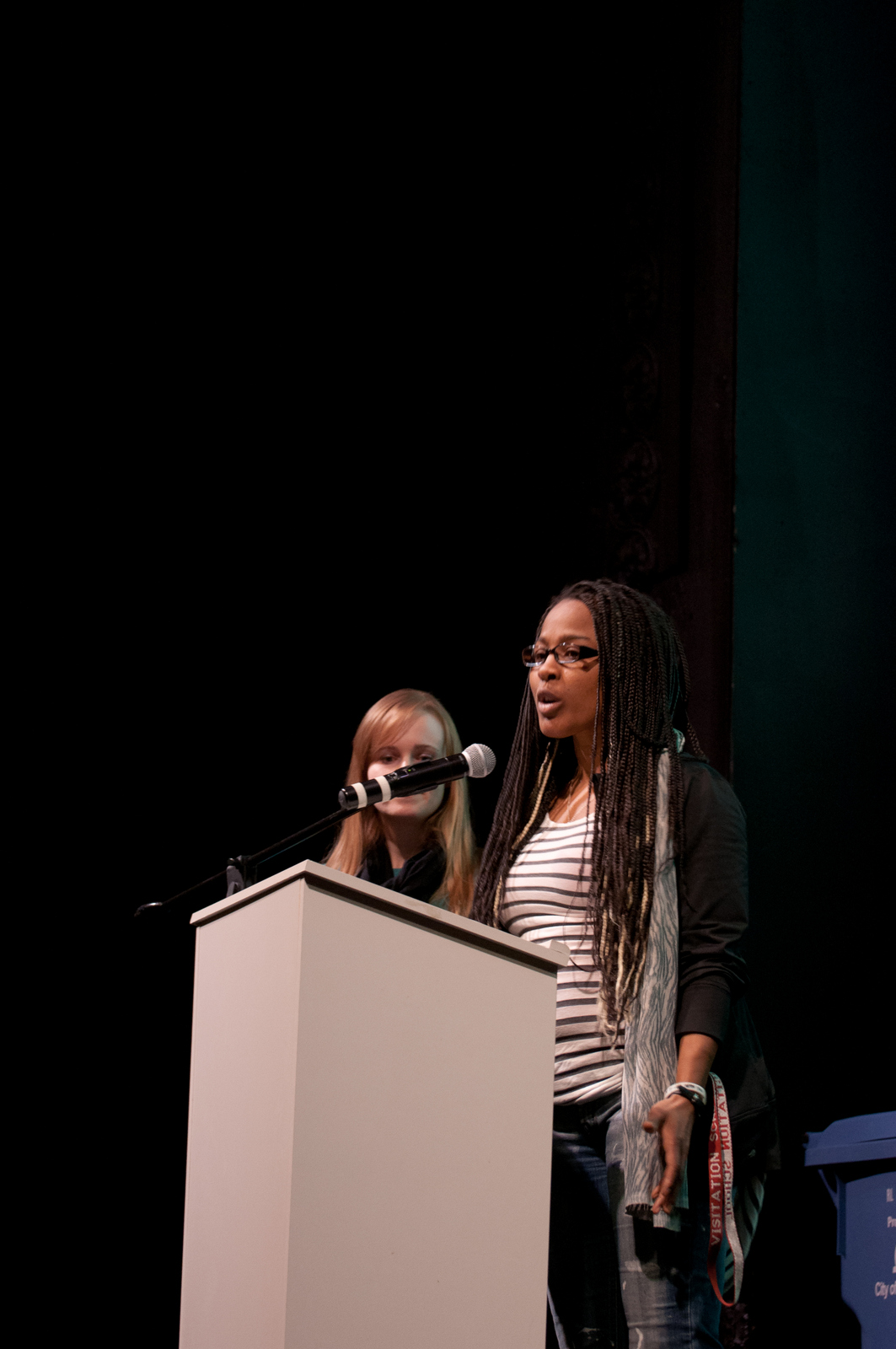 The first of a series of quarterly community gatherings for Northside residents, neighborhood organization boards, and staff kicked off quite successfully this past Tuesday at the Capri Theater. The evening was full of socializing, networking, information sharing, delicious food and non-alcoholic beverages for happy hour, as well as some great presentations and prizes. Take a look at some of the great photos from the evening on Facebook.
The Cleveland Neighborhood was well represented with residents, board members and staff in attendance. The event was also hosted by the Northside Neighborhood Council, a collaboration of north Minneapolis neighborhood organizations of which the Cleveland Neighborhood Association is a part.
If you missed this event, be sure to mark your calendar for the next one June 11th, 6-8pm. We'll serve some delicious food again and feature some wonderful speakers again, which could be you!*
*Details on submitting a presentation for an upcoming event will be posted at NorthFirst.org in the coming weeks.