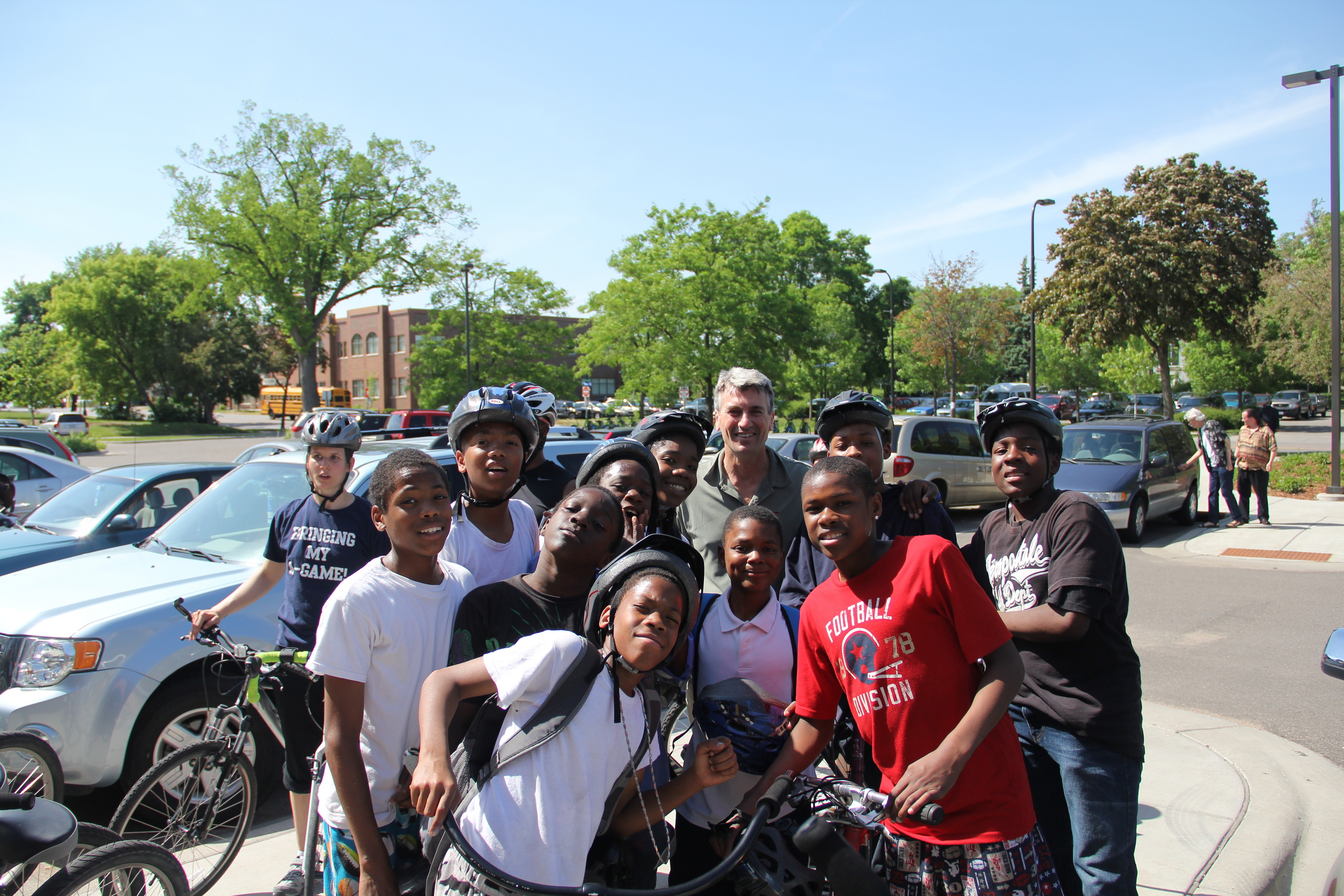 The Cleveland Neighborhood Association is proud to office out of our community public school, Lucy Craft Laney. Not only are the students full of energy and happy greetings when they pass by the office on their way to recess, but Laney staff have also been going to great lengths to promote healthy living in their students and this year they are being recognized as Local Heroes in promoting Public Health! Here's the official announcement from the City of Minneapolis:
The City's celebration of National Public Health Week this year will include honoring the contributions of community partners in strengthening the health of our city. …These Local Heroes exemplify one of the themes of National Public Health Week: A Safe, Healthy Home for You and Your Family; A Safe, Healthy Environment for Children at School; A Safe Environment While on the Move; and A Healthy Community.

Lucy Laney Community School (staff, students, and families) for promoting active living through their Safe Routes to School, International Walk to School Day, walking club, staff-led Walking School Buses, a shared bike fleet (with Nellie Stone Johnson & Loring Community School), and after school bike club.  These efforts, guided by the school Wellness Committee and championed by Middle School Administrator Lisa Pawelak and School Nurse Jessica Findell, create A Safe, Healthy Environment for Children at School.
The City will be recognizing Lucy Laney staff and other Local Heroes on April 3rd at 11:30am. Join them and show your support if you are able.