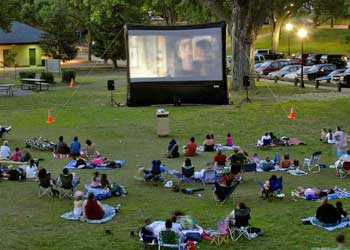 Spring is almost here, summer is around the corner, and that means we are gearing up for Live On The Drive! If you haven't put it on your calendar already the dates are June 13th, July 11th, August 8th from 6-8pm on Victory Memorial Parkway. Like it on Facebook to get all the updates. This summer, like we kicked off last year, we'll be partnering with the Minneapolis Parks to bring you Movies in the Park after the concert each evening this summer. Which movies will be showing? That's up to you!
Leave your suggestions in the comments. We'll be using the suggestions to form a list of about 5-10 movies that will be part of our Audience Choice voting for each of the upcoming Live on the Drive – Movies in the Park features.
Stay tuned for a lot more info about Live on the Drive soon, but for now share with us that movie favorite you'd love to watch with your neighbors on the Parkway this summer!