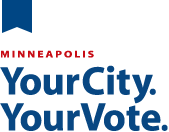 For those interested in learning more about the Mayoral Candidates and hearing their opinions and views on issues relevant to north Minneapolis residents, this upcoming Mayoral Forum will be a great opportunity to hear from the current candidates. RSVP here.
Mayoral Forum – October 8th
6:00pm – 8:30pm
Folwell Park Gym
1615 N Dowling Ave
Minneapolis, MN 55412
From the Forum Hosts:
It is with great pleasure that we, a coalition of northside community organizations of color and allies, announce the first ever Northside Candidate Forums organized for and by northsiders moderated by Reg Chapman of WCCO News.
Given the nature of this year's election cycle, the change in racial/ethnic demographics in the city and the use of RCV, the winner of both the ward 5 and ward 4 council races, and the city's mayoral election will be decided on the voter turnout in communities of color. The residents of these communities have suffered from a lack of unified city wide representation over the last 15 years. Our community has been victimized and neglected over the years and we want to have a say in the shaping of our future.
Executive directors from North Minneapolis neighborhood organizations and several community partners, have come together to host three community forums for this election cycle. Our goal is to provide candidates with an opportunity to really understand the geographical, racial and economic diversity of North Minneapolis, give residents a chance to get to know their future public officials and to educate the city's one and only minority majority voting ward on RCV.
 [button link="http://northside-elections-2013-mayoral-eorg.eventbrite.com/" newwindow="yes"] please RSVP[/button]
Invited Candidates
Candidates will be asked a series of questions on the following topics:
Economic Development
Job Creation
Housing & Community Development
Transportation
Community Health/Green Living
Food Justice
Racial Equity & Undoing Racism
Crime & Safety
All forums will be moderated by Reg Chapman of WCCO
For More information on voting please visit http://vote.minneapolismn.gov/index.htm