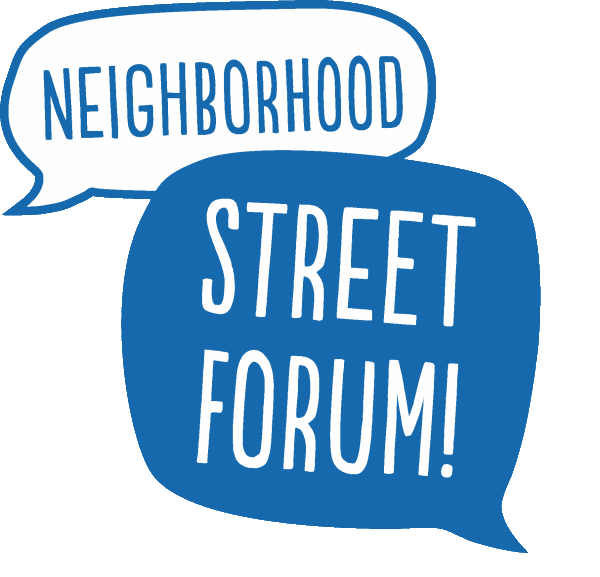 Street Forum – Outreach Specialist – Part Time Temporary Independent Contractor
Summary
Engage transit riders in a conversation about transportation, gather contact information and interview them on video sharing their input on transit.
Example of duties and responsibilities
●     Standing at bus stops talking to those waiting for the bus
●     Using a tablet device to show a brief video to residents
●     Using a video camera to ask questions of residents and interview them
●     Gather contact information for community residents interested in learning more
●     Upload videos to the website
●     Document when videos were taken, at which stops and times of day
The part-time Outreach Specialist will be responsible for talking to residents and gathering their input on the topic of transit. This person needs to be outgoing and effective at inviting residents to participate in the project. They should be familiar with the transit system, ideally a frequent public transit user themselves, and willing to become knowledgeable about the topic of future transit development. They should be comfortable speaking in public and presenting information in a clear and concise way.
This position will require a flexible schedule and the ability to stand for extended periods of time. This is a temporary position that will end around October 2013.
Please email a letter of interest to hiring@clevelandneighborhood.org